Black Ops forum
Topic Options
Mark Topic as New

Mark Topic as Read

Float this Topic for Current User

Bookmark

Subscribe
Rant: K/D scrubs are easy to defeat in Objective g...
Mark as New

Bookmark

Subscribe

Email to a Friend
My theory as to why Domination is so popular is because most people prefer capping two flags. Doing so allows the team to know where the enemy will be located so it's easier to kill instead of being killed from behind.
When I step into the objective arena, it's pure madness when it comes to how easy it is to win, but it's also frustrating to be the only one on objectives. Nevertheless, whenever there's an enemy teammate going for high K/D ratios for the sake of calling in killstreaks, they end up becoming worthless. Why?
Since they're all about the K/D ratio, they avoid objectives
When they do earn their streaks, I easily destroy them via Ground Jammers and MAAWS.
With my efforts, I make K/D scrubs into useless teammates. What good is someone who kills often, yet avoids objectives? Why can't they use their "epic L33T" gunskills WHILE securing objectives? Wouldn't that be more beneficial?
To avoid "naming and shaming", look at the enemy player who went 27-9. That player has a 3.0+ K/D, yet couldn't win a single match against me since I capture so many objectives. All that player did was camp and occasionally earned choppers (which I easily shot down). I even destroyed his Helo Pilot with ease.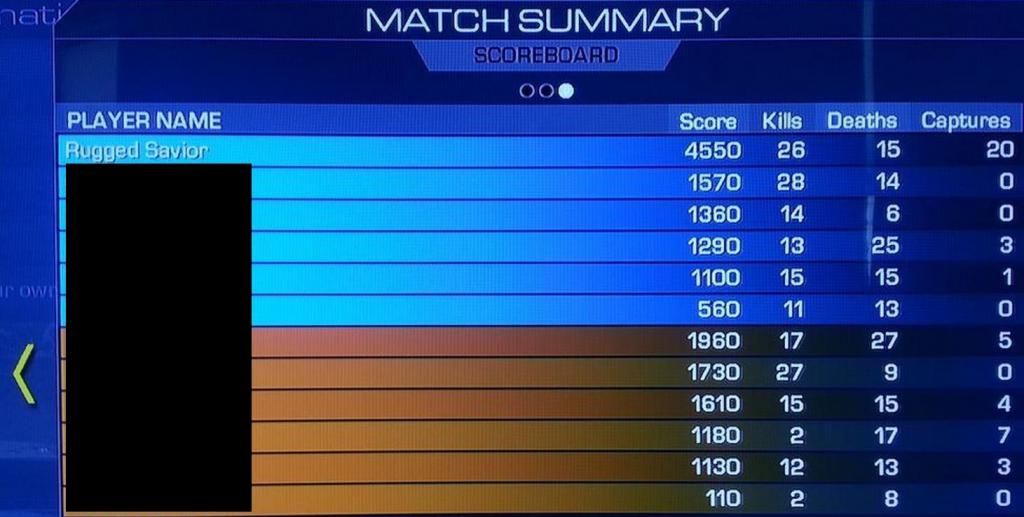 ~RUGGED SAVIOR
4 REPLIES